Cloanto Releases Amiga Forever and C64 Forever 2016
November 28, 2015 - Cloanto released today Amiga Forever 2016 and C64 Forever 2016, the latest versions of the official Commodore/Amiga preservation, emulation and support suites for Windows.
With their gorgeous high-DPI display support and seamlessly integrated 8-bit, 68K and PowerPC virtualization, the 2016 editions blend stunning contrasts of different eras of computing into a powerful player and content authoring interface.
"After almost two years of hard teamwork since the 2014 versions were released, it may seem like the focus is entirely on the products. To some degree, this is true," said Cloanto's Mike Battilana. "We are a bit obsessive about software quality. But we also feel the burden of other challenges. For example, a belief in quality and innovation is easy to put into practice by releasing great products, but how can you manifest and be entrusted with a vision of ultimate long-term care?
"As the holders of the Commodore/Amiga copyrights our goal is both 'emulation done right' and 'preservation done right'. This is a long path, which is made possible by the support of our generous customers and contributors. So once again my thankful thoughts go to our community. These 2016 software releases are by them, for them, and they allow us to keep working in this direction."
Amiga Forever 2016 is available now in three editions:
Value Edition (downloadable installer)
Plus Edition (downloadable installer with option to build DVD ISO image)
Premium Edition (downloadable Plus Edition plus boxed software and additional videos on 3 DVDs)
C64 Forever 2016 is available now in three editions:
Both packages recognize and work with each other, for example if the user wishes to merge the different platforms into the same interface. Prices start from $9.95 (Value Edition, or special upgrade offers).
Graphics
Permission is granted to use the following graphics in the original context, with attribution.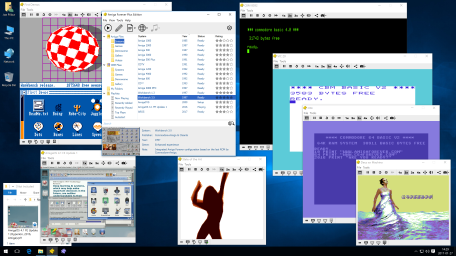 High-DPI support and platform merge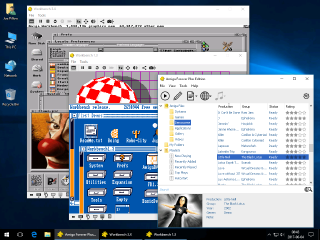 Workbench 1.3 and 3.X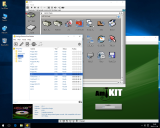 AROS and AmiKit integration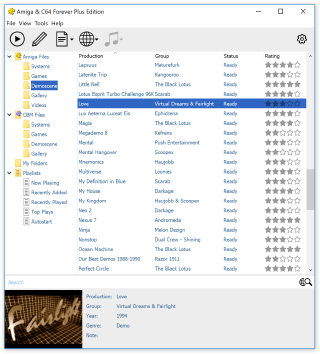 Player detail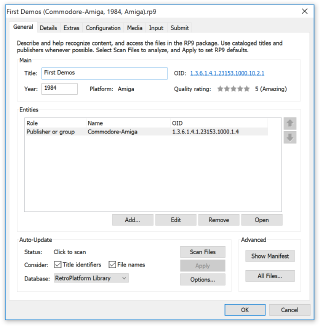 RP9 title editor
More Amiga Forever screenshots...
More C64 Forever screenshots...
Links
New Features
https://www.amigaforever.com/whatsnew/
Quick Instructions for Upgraders
https://www.amigaforever.com/kb/15-121
Installing a PowerPC OS in Amiga Forever
https://www.amigaforever.com/kb/16-127
This Page
https://www.amigaforever.com/news-events/af-2016/
Amiga Forever Homepage
https://www.amigaforever.com
C64 Forever Homepage
https://www.c64forever.com