Cloanto Releases Amiga Forever 2009
July 2, 2009 - Cloanto released today Amiga Forever 2009, the latest version of the award-winning Amiga preservation, emulation and support suite for Windows and other platforms.
Amiga Forever 2009 is the most refined update ever released in the Amiga Forever series. It again sets new references in usability while more than doubling the featured content and providing easier access to a universe of free downloads. Like its sister product C64 Forever, Amiga Forever 2009 introduces a synergistic combination of the RP9 retrogaming file format, RetroPlatform Library to recognize content, and RP9 Toolbox to export and import to and from other file formats.
The 2009 version includes hundreds of enhancements and was tested to comply with "Compatible with Windows 7" requirements. New features include seamless, one-click integration of the AmiKit and AmigaSYS add-ons and new system ROMs (e.g. the 0.7 Kickstart required to run the software used by Andy Warhol's famous 1985 Launch of Amiga demo). The Plus Edition includes more than 50 games and a selection from the most beautiful demoscene productions ever created. Tens of thousands of games, as well as other software ranging from the oldest to the latest Amiga releases are only a mouse click apart, and can run on powerful PCs and inexpensive netbooks alike.
When both Amiga Forever and C64 Forever are installed, the players share data and software modules with each other, uniformly playing back RP9 games of both 8-bit and 32-bit platforms. The same familiar user interface and settings are also applied to saved states, disk write undo, dual-monitor setups and other advanced functionality. "The way it brings back memories is amazing, and it feels as if Commodore and Amiga were united again," said Mike Battilana of Cloanto.
Dave Haynie, a long-time user of Amiga Forever and Commodore's former chief engineer on high end and advanced projects, added: "The past IS the future... Amiga Forever is the single best way to run AmigaOS today. Your PC is the fastest Amiga that will ever exist, and Cloanto does a wonderful job of packing the emulation technology, every AmigaOS ROM and Workbench version (most of which I've long since lost to data rot on my floppy collection), games, utilities, Web tools, graphics programs, most anything you would need, all in one place."
Amiga Forever 2009 is available now in three editions:
Value Edition (downloadable installer for Windows systems)
Plus Edition (downloadable CD ISO image with additional Windows and platform-neutral content)
Premium Edition (physical Plus Edition CD and two DVDs, plus instant download of the installer for Windows)
The Plus Edition includes the KX Light boot environment with barebone PC hard disk installation and online updates. The Premium Edition additionally contains more than five hours of videos.
Graphics
Permission is granted to use the following unmodified graphics in the original context (click on images for larger and annotated versions).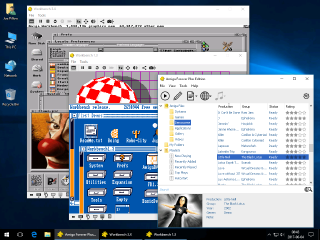 Workbench 1.3 and 3.X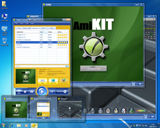 AmiKit and AmigaSYS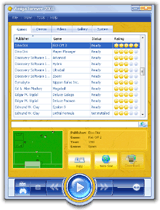 Player detail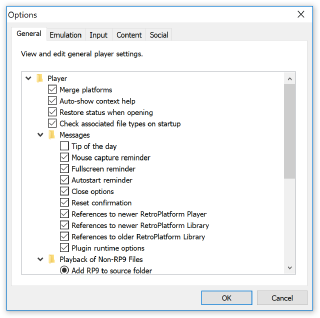 Player options detail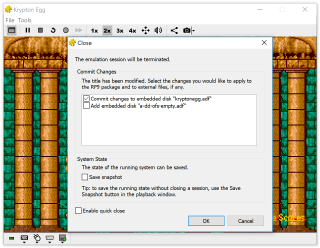 Close options detail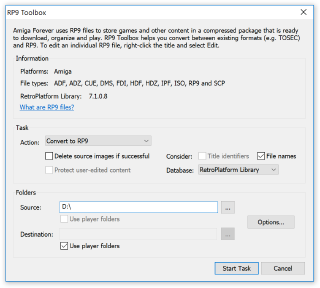 RP9 Toolbox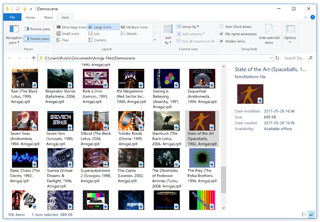 RP9 files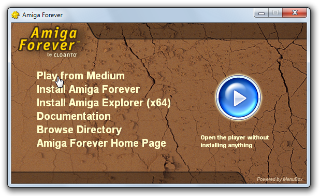 Plus Edition CD AutoRun menu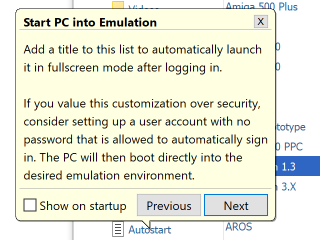 Tip of the Day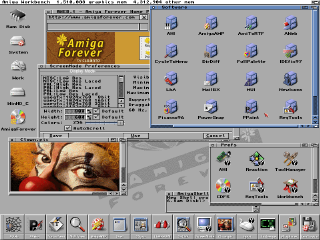 Workbench 3.X environment detail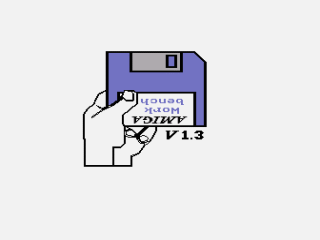 Workbench 1.3 environment detail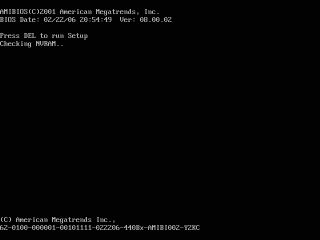 KX Light boot sequence
Links
Amiga Forever Homepage
https://www.amigaforever.com
Screenshots
https://www.amigaforever.com/screenshots/
Premium Edition Box Shots
https://www.amigaforever.com/screenshots/box-premium/
New Features
https://www.amigaforever.com/whatsnew/
Quick Instructions for Upgraders
https://www.amigaforever.com/kb/15-121
Previous Release: Amiga Forever 2008 "RP9"
https://www.amigaforever.com/news-events/af-2008-rp9/
C64 Forever Homepage
https://www.c64forever.com
RP9 File Format Information
https://www.retroplatform.com/kb/15-122
Amiga Forever Cataloging Effort Reaches 10K Milestone
https://www.amigaforever.com/news-events/20071214-cataloging/
Cloanto Logo Graphics
https://cloanto.com/profile/#logo
This Page
https://www.amigaforever.com/news-events/af-2009/
Amiga Forever RSS Feed
https://www.amigaforever.com/rss.xml