Amiga Forever Classic Support - Workbench 3.1 Update
October 30, 2014 - Via Amiga resellers like Vesalia, Leaman Computing and ASB Computer, as well as specialists like CDTV expert Chris Millard, Cloanto is making available an updated set of 3.1-generation Amiga Forever products for Classic Amiga systems:
Classic Support Workbench 3.1 Floppy Disk Set (six DD disks)
Classic Support Workbench 3.1 Hard Disk Image (e.g. on CompactFlash)
Classic Support 3.1 ROMs
Classic Support 3.1 CDTV Upgrade Kit
By popular demand, the Amiga Forever series always included ROMs, floppy disk images and system updates and patches also taking into account "Classic Support" scenarios (for use outside of emulated Amiga systems).
The updated Workbench 3.1 remains true to the look and feel and the feature set of the last Workbench by Commodore/Amiga, including the ability to boot from floppy disks, which was not an easy task in consideration of some required improvements and limited disk space. It further remains compatible with 3.0 and 3.1 Amiga ROMs, and is additionally compatible with 3.X ROMs as used in Amiga Forever. Under the hood, the distribution was improved not only by restoring some lost content, but also by including some fixes required to run the same Workbench 3.1 on different Amiga models (e.g. the A-4000T) and on larger-capacity hard disks.
Each Classic Support set comes with a license key that can be used to download the same content again for recovery or update purposes. Additional technical details are included in "Amiga Forever Workbench 3.1 Improvements".
Graphics



Amiga Forever Classic Support images

by Cloanto are licensed under a Creative Commons Attribution 4.0 International License. Based on a work at https://www.amigaforever.com/news-events/classic-support-3-1/.

Amiga Forever Classic Support - Workbench 3.1 Floppy Disk Set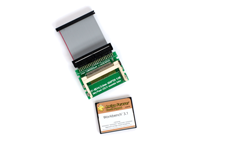 Amiga Forever Classic Support - Workbench 3.1 Compact Flash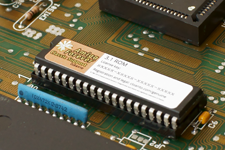 Amiga Forever Classic Support - 3.1 ROM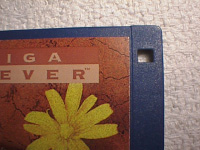 For the historically minded: Amiga Forever Classic Support in 1998
Trademarks
Cloanto, Amiga Forever, the yellow daisy logo and Workbench are either registered trademarks or trademarks of Cloanto Corporation in the United States and/or other countries. Other registered trademarks and trademarks mentioned in this text are the property of their respective owners.
Links
Amiga Forever Homepage
www.amigaforever.com
Amiga Forever Workbench 3.1 Improvements
www.amigaforever.com/kb/16-120
Amiga Forever Workbench 1.x-2.x Improvements
www.amigaforever.com/kb/16-123
Amiga Forever Classic Support Media
www.amigaforever.com/media/
This Page
www.amigaforever.com/news-events/classic-support-3-1/