Ameeega, Anyone? :-)
January 15, 2008 - Following last week's preview of Amiga Forever 2008 running without modifications on a One Laptop per Child XO laptop, Cloanto is pleased to confirm that Amiga Forever also runs on the Asus Eee PC.
Cloanto are Amiga software developers since 1986, and publishers of the successful line of Amiga Forever products since 1997. A version of Amiga Forever capable of not only running, but also booting on the Asus Eee PC is planned for release in 2008. Development remains intense on additional features and add-ons, and more surprise announcements are planned for 2008.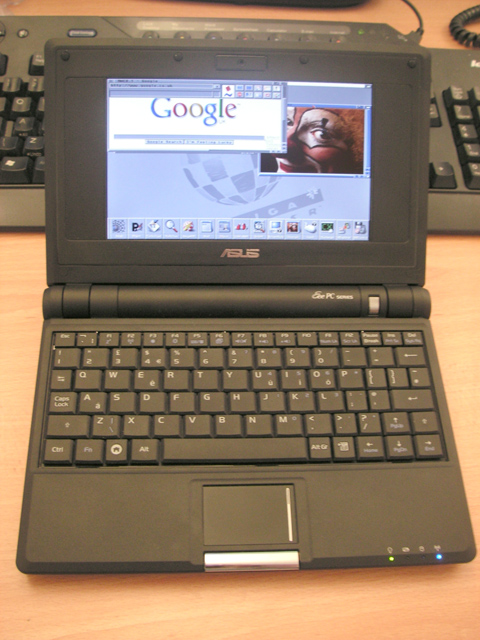 Amiga Forever on an Asus Eee PC
Special thanks to Simon Dick for his precious contribution and long time support.
Links
Asus Eee PC Homepage
http://eeepc.asus.com
Amiga Forever Running on One Laptop per Child XO
https://www.amigaforever.com/news-events/20080105oapc/
Amiga Forever Homepage
https://www.amigaforever.com