RP9 Files in File Explorer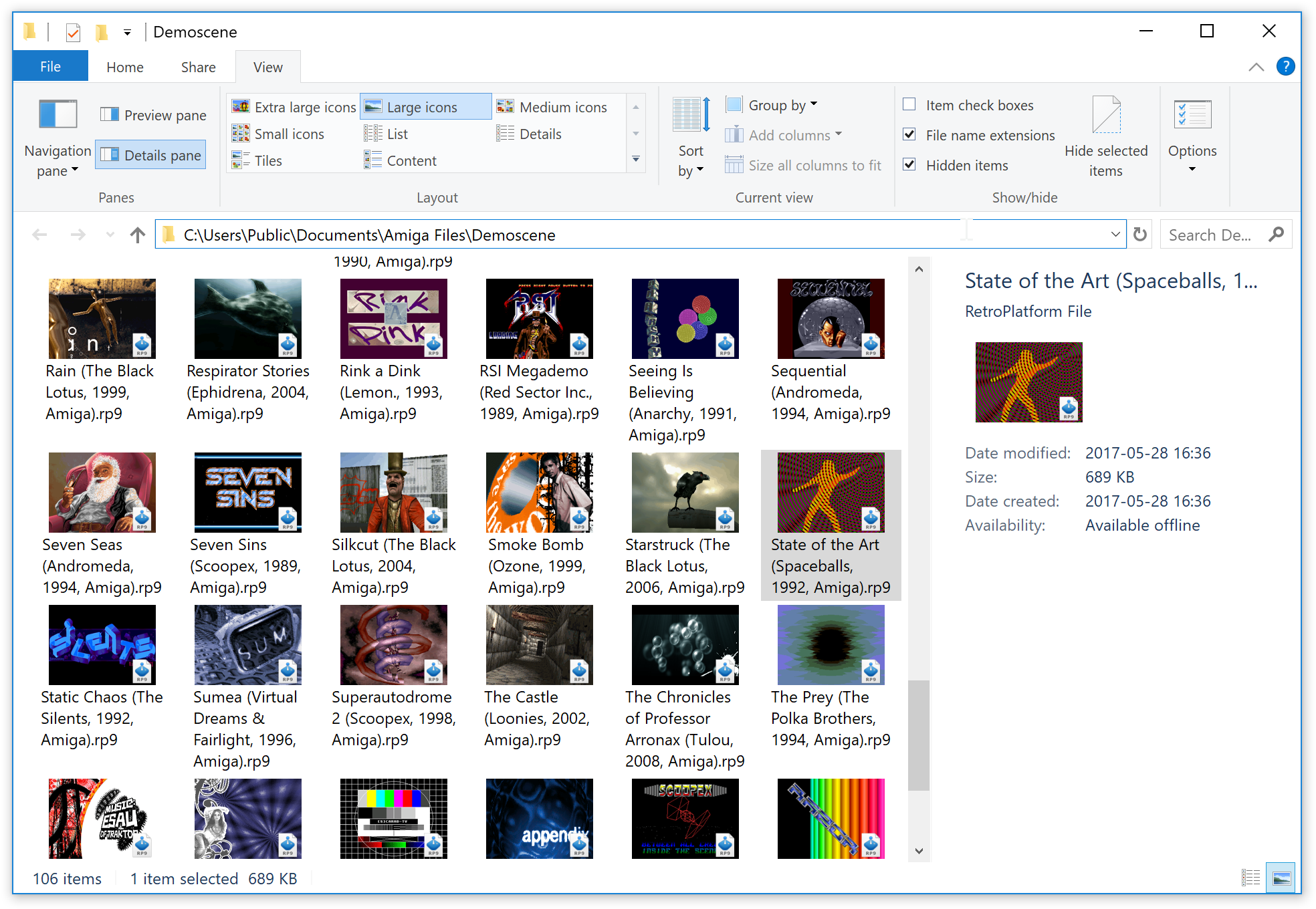 RP9 files are the retrogaming equivalent of MP3: one file type for multiple platforms, one click to play. No more multiple-file sets for a single game, no more ZIP archives (RP9 files are already compressed).
Amiga Forever includes a Thumbnail Provider, which lets Windows display each RP9 file with its own icon. This feature works on Windows Vista, Windows 7, Windows 8, Windows 10 and higher.
RP9 is a registered trademark of Cloanto Corporation, available for free licensing under a quality assurance framework.